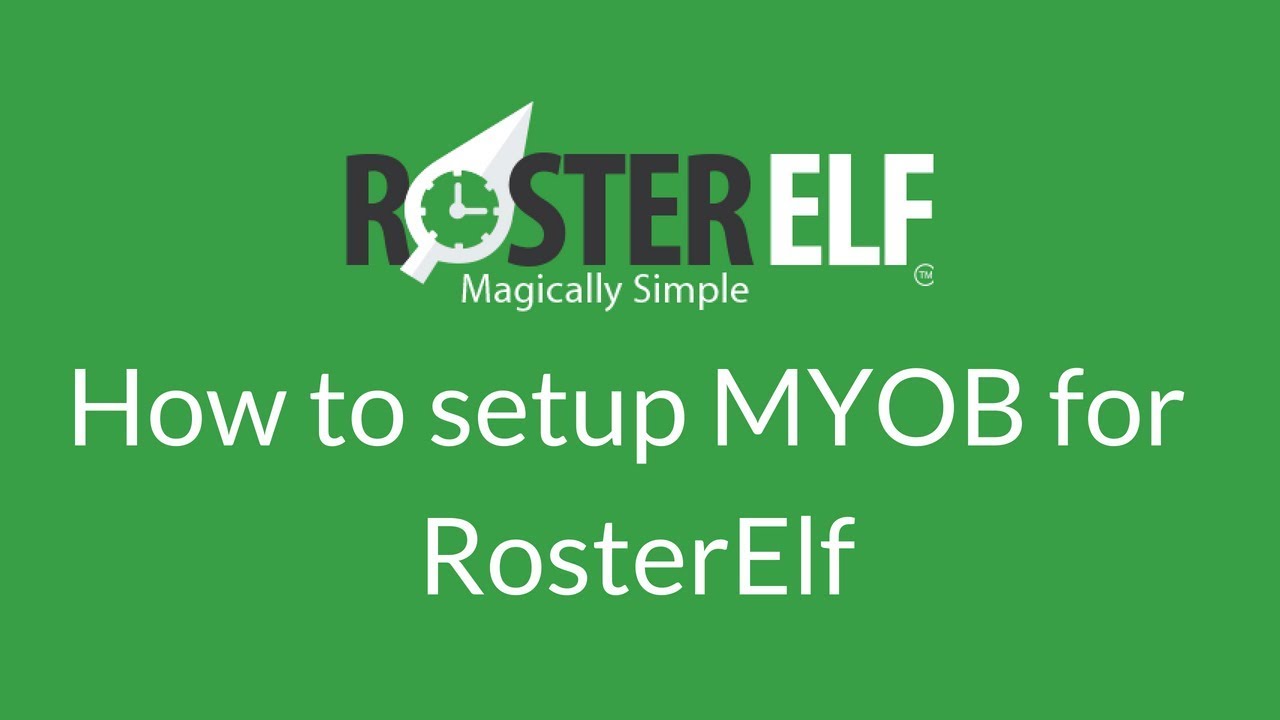 Step 1. Setup your payroll categories
Before you can send your payroll information directly from your RosterElf account to MYOB via CSV, it is essential you ensure you have followed these 4 steps to setup your MYOB account correctly. Login to your MYOB account and go to "Payroll Tab" and select to "Payroll Catergories" button to display your current list of "Payroll Categories".
Please ensure all "Payroll Categories" you require are entered and add any new ones your business requires.

For a quick video on how this topic view: How to Setup Payroll Categories in MYOB
Step 2. Check staff names match RosterElf
Next, navigate to the "Card File" tab, select "Card List" button and choose the "Employee" tab to see a full list of your employees in MYOB.
Step 3. Ensure payroll categories are enabled for all staff
Please click on each employee record, go to "Payroll Details" tab and select "Wages" option of left of screen. You can see all of the wages categories for that employee. Please ensure the "Payroll Categories" you wish to use are ticked for that employee. Now repeat this process for all employees in your MYOB account.